Tabitha, darling….I have a question. If you hated Zoë Saldana's hair AND the shoulder detailing , fit and fall of her dress……what exactly DID you find "stunning" about her look? You either liked it or you didn't, right? **rolls eyes**
Style News - StyleWatch - People.com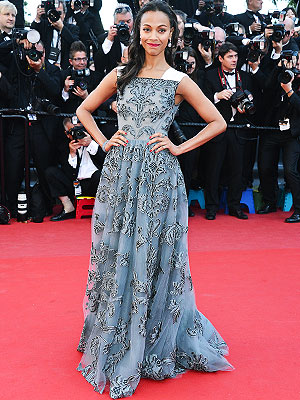 George Pimentel/Wireimage
We all know Tabatha Coffey, Bravo's sharp-tongued Aussie style pro, from her newest show, Tabatha Takes Over, which is in its fifth season! And now, she's bringing her talents online, joining us at PEOPLE StyleWatch each week to dish on some of the best – and worst – celebrity looks of the week. Keep in mind the opinions below belong solely to the stylist … though she's probably saying what lots of you are thinking, anyway!
I love the Cannes Film Festival. From the lavish parties and events to the red carpet attire, this star-studded week-long event is where I get a lot of inspiration for hair and fashion.
This week I'd like to take a moment and give my two cents on the lovely Miss Zoë Saldana.
View original post 183 more words